This article will provide you the necessary steps and information needed to reset your password in the Acceleration Economy.
Before we begin, please make sure that the following email is added to your address book to avoid the 'reset your password' email being sent to your 'spam/junk,' 'promotional,' or 'other' folders:
no-reply@accelerationeconomy.com
1. When on the login page, click the 'Lost your password?' option to begin the process: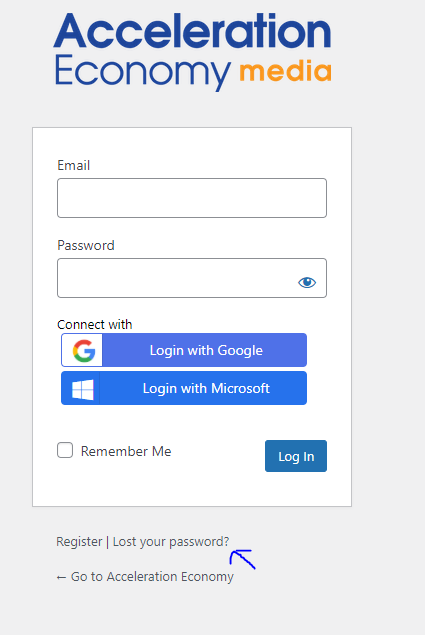 2. Enter your email address and click 'Get New Password'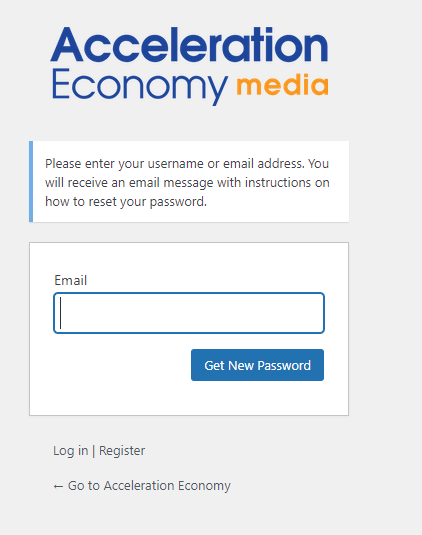 Once the email has been sent to you, please update your password and then try logging in again. If you have any issues with this process, or are still not receiving the email, please do not hesitate to submit a ticket.